Recent Activities
The Press moved to new business premises in late 2016 for reasons of greater efficiency and overall convenience. The location at Ponthir gives improved access to Newport, Cwmbran and other cities and towns. The new contact details are:
Llys Afon
16 Stokes Court
Ponthir, Torfaen
NP18 1RY
Tel. 01633 431224
Email: apecsmarak@btinternet.com
Since the move, there has been considerable renewal and development of links with:
The University of Wales, Newport, (Carolyn Jenkins – Alumni Awards)
The Newport and Gwent Literary Club (Jean Daniels –Task Force activity)
Caerleon Arts Festival 2017 (Tim Davidson – Literature on the Lawn)
Pembrokeshire Coast National Park (Jenn Jones – Twrch Trwyth Trail)
Ceredigion Community Development (Dafydd Wyn Morgan – e.g., 2017 Year of the Legend activities, Tregaron Walking Club to sites in Margaret's books viz., the legends associated with Arthur and the Twrch Trwyth Trwyth, Twm Siôn Cati, and the Lady of the Lake)
The Welsh Books Council (Helgard Krause – Finance, Marketing and Sales)
Prospective authors (e.g., Andrea Kaczmarek, Hamm, Germany – Children's stories 7-11 years, Henry Davidson – Natural History)
Retail outlets throughout Wales (e.g., 14 Locks Canal Centre, Newport (south), Aberystwyth Arts Centre, the Kite Centre, Tregaron, (mid), Portmeirion Group, (north).
New Titles in Process
Poems Out Of Time (Margaret Isaac, to be publ. 2017) with illustrations by Angela Hoppe Kingston included previously in Rhiannon's Way and NIA and the Magic of the Lake).
Margaret's first book of poetry is based in three sections – Travel Memories, Welsh Landscape and Personal Reflections.
Lake Stories of Wales – Troubled Waters (Margaret Isaac; to be publ. in 2018) with previously unpublished illustrations by Margaret Jones. See below for more information.
This is the second book in the series of the legends associated with the lakes of Wales, being based on research pursued at some of the many lakes in north Wales.
The Natural History of Newport Golf Club, Rogerstone (Henry Davidson to be publ. in 2018).
This book gives an alternative course guide to the natural environment at a major Welsh golf club. The text with an accompanying photographic record describes the major natural features of trees, flora and fauna and some of the wildlife. The book is a companion volume to the Club's Centenary Book published in 2003.
King Arthur's Buttons (Andrea Kaczmarek; to be publ. in 2018/19)
Written by a Welsh-born author, a teacher living in Germany for many years, this book tells the story of two cousins, one Welsh, Harri, the other German, Oscar. Told in a modern and humorous schoolboy voice, the story recounts the visit to Wales by Oscar and the subsequent finding of buried treasure. The blogs by the boys and Harri's mother provides information for those readers looking for interesting places to visit in south Wales.
Additional information on Lake Stories, Book 2.
The stories to be included in this book are entitled:
The Secret of Llynclus Pool
The Afangc of Glaslyn
The Enchanted Cow of Barfog
Blodeuwedd and the Maidens of Morwynion
Dwyfan and Dwyfach
Caerleon Festival 2015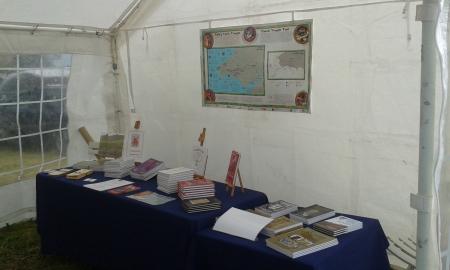 CAERLEON FESTIVAL 2015

Following involvement at the Caerleon Festival in 2015, APECS is now planning to support this... More_information...
APECS FESTIVAL ACTIVITY 2015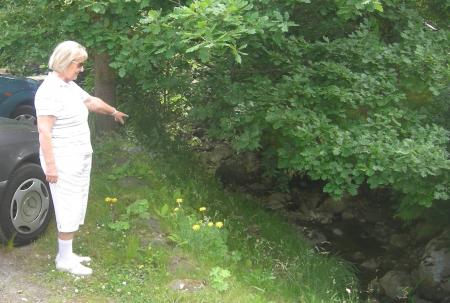 APECS FESTIVAL ACTIVITY 2015
AMMANFORD, CARMARTHENSHIRE
The Amman Valley, Carmarthenshire was th... More_information...
Where the Wye meets the Severn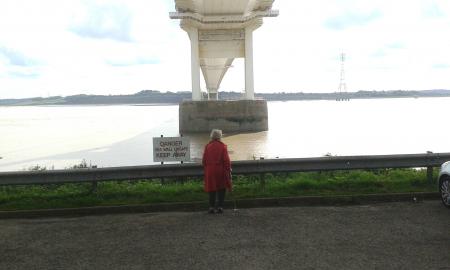 About half a mile on from the Old Ferrybridge Inn at Beachley near Chepstow, can be seen the confluence of two major rivers, the R... More_information...
Newport Golfers visit Dolaucothi Gold Mines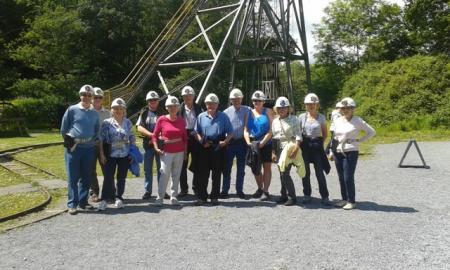 A group of twelve active men and women golfers from Newport Golf Club, Gwent recently visited the National Trust's Dolaucothi Gold... More_information...
Twm Siộn Cati Award at Tregaron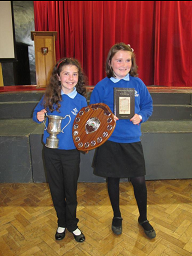 Tregaron Primary School presents an annual award to a pupil of the school who has shown the most kindness and care to her communit... More_information...
Review of Margaret Isaac's latest book by the Welsh Books Council


The Welsh Books Council has selected Margaret Isaac's latest book for review, we are pleased to share this with our readers
... More_information...
Alumni Article - Margaret Isaac


Alumni article... Margaret Isaac, lecturer in English and Drama at Gwent College of Higher Education, Caerleon from 1961 to 1996... More_information...
The Dolaucothi Gold Mines
New 2013.
Written by specialists in the fields of Geology and Archaeology. Details
Fine Art
Prints and Cards
High quality Giclee prints and greetings cards. Details